Golden Lion





(76 votes, average: 2 out of 5)
NO DESKTOP VERSION, SORRY!
TRY THIS: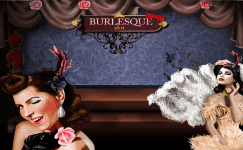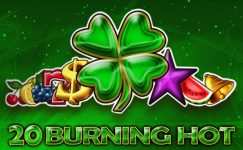 Play for real money with bonus
About Golden Lion Online Casino
Golden Lion casino, established in 2016, is owned by the Blue Media NV group. Note that the operator of the website is actually Skyline Media NV, which is a subsidiary of the Blue Media NV. This is a small-scaled operator that owns two more online casinos, Super Nova and Eclipse. While Eclipse casino is the flag-carrier of Blue Media, Golden Lion also offers enough content and games that will satisfy the needs of casual gamblers. Moreover, it offers telephone support and Bitcoin payments, which are always a big plus. In this review, we will take a closer look at all features of Golden Lion casino and find out if it is worth playing. Let's start: There is a lot to talk about.
What Games Are Present at Golden Lion Casino?
We will explain this in detail below, but for now, let's say that the Golden Lion casino has two providers and offers nearly 150 games in total. When compared to other online casino sites, this may see+m like a low figure, and it really is. However, the entire collection of these providers are available, which means all game categories are covered. In this regard, you can play slot machines, card games, table games, and casual games at Golden Lion. Sports betting and live casino services are not available. Remember that Golden Lion is a humble online casino that caters to the everyday gambler, so these are pretty normal services for the targeted customer base. If you are looking for more games or the live casino service, you can try your luck with the other Blue Media NV casinos. Let's take a closer look at the game categories and find out what they truly offer.
Slot Machines
There are three sub-categories under this main category:
Slots: The first one contains classic fruit slot machines and video slots, there are 94 games in here.
I-Slots: The I-Slots category is specific to Rival as you may recall, the developer calls its own slot games as "i-slots". The reason is that these games have a storyline and multiple chapters. You need to play the entire series to fully learn the story. For example, there are two separate games in Cosmic Quest slot series, and each one tells a different story. You need to play "Cosmic Quest 1" and "Cosmic Quest 2" if you want to find out how the story ends. All of the games in this category are video slots (multi-lines and multi-reels), and there are 22 games in total.
Jackpots: There is the jackpot game selection, which includes only four games: Major Moolah, Money Magic, One Million Reels, and Strike Gold.
In short, Golden Lion casino offers 120 slot machines in total. Our personal recommendations will be Arabian Tales, Best of Luck, Big Cash Win, and Coins of Olympus in the slot category. For I-Slots, you can start playing with As The Reels Turn and Reel Crime series. And finally, in the jackpots category, you should try Major Millions - it is very much like Mega Moolah from Microgaming. Overall, the slot games of Golden Lion casino are good: They include the latest titles from Rival and Betsoft. All categories (classic, video, jackpot, progressive jackpot) are covered, and it is easy to find a game that suits your needs. Of course, we would like to see more options, but 120 games will be enough for the average gambler you will need months to play them all. Also, Golden Lion regularly organizes slot tournaments and offers special match bonuses to slot players, so don't forget to take a look at the promotions page before starting to play: You can find an advantageous promotion that will give you bonus money or free spins.
Roulette
Golden Lion casino offers only two roulette games: European and American Roulette. Unfortunately, French roulette, which is the best variant, is not available. Among these options, we recommend playing European roulette because it has a lower house edge. In fact, your winning chances are quite high in European roulette, as high as 48% (if you prefer outside bets). American roulette, on the other hand, includes a higher house edge and less winning chances as a result. Due to its double zeros on the wheel (and additional betting options) American roulette is the worst variant you can play. While visiting Golden Lion casino, we recommend playing only the European variant. In table games category, you can also play Craps, Let It Ride, and Casino Battle (also known as "War"). All are good options, but we recommend starting with craps: It is a very authentic casino game and the most different one in this category. Unfortunately, none of the table games (including roulette) can be played against real dealers because Golden Lion casino does not support live casino games.
Blackjack
There are only two blackjack games you can play at Golden Lion casino: Blackjack Classic and Blackjack Multi-Hand. Having more options would be good of course, but we believe that these two games are the best variants of blackjack believe us, we tried them all. The problem with blackjack variants is that the complex they are, the lower their RTP. Playing a blackjack variant with an interesting name and lots of bonus bets may sound like a good idea, but in reality, your winning chances are much lower than the classic variants. In this regard, the Golden Lion casino offers the best blackjack games because their RTP rates are above 99%. Yes, you only have two games but which one would you prefer: Fewer games and high winning chances or more games but low odds? You can also play Red Dog, Pai Gow, and baccarat games. We especially recommend taking a look at baccarat, as it is much like blackjack. Speaking of which, Golden Lion casino offers special match bonuses for all card and table games, we recommend checking those. At the time of this review, it was possible to double your gambling budget by using these offers.
Poker
The video poker section of Golden Lion casino includes 7 games in total. This may seem not many, but all common (and popular) variants of video poker are covered. You can play Aces & Faces, Jacks or Better, Deuces & Joker, 10s or Better, and Joker Poker. As a plus, a special variant called "Double Double Joker" is available too. As you probably know, all of these games are variants of Stud Poker and use the same ruleset. You get 5 cards in the first round, decide which ones to keep, and the second dealing is the last. If you have managed to form a legal poker hand at the end of the second round, you get paid according to the paytable. So, why do they have different names? These names actually show which additional hands get a special payout. "Jacks or Better", for example, gives a special award to players who managed to form this card set (at least two Jacks or any higher picture cards). Same goes for the 10s or Better, Aces & Faces, etc. These special hands are not included in the standard rules of poker, but these games still have a payout for them. In this regard, Jacks or Better is one of the best video poker variants you can play. It includes an RTP rate higher than 98%, and the winning frequency is more than satisfactory. We recommend starting with this game, but the choice is yours, of course.
Other Games of Golden Lion Casino
Specialty Games category includes all the other games at Golden Lion casino. There are 15 of them in total, and you can find bingo, keno, and scratch card games in here. There is even a Sudoku game you can play. Like all other online casinos, Golden Lion offers these games for fun: They are not serious gambling games. Their RTP rates are lower than usual, and maximum payouts are not that high. You play them to have fun(and take a little break, not to become rich. That being said, we especially recommend taking a look at the bingo games. Yes, there is more than one. In fact, you can play 30-Ball, 75-Ball, and 80-Ball bingo. It is like playing at a UK online casino that focuses on bingo games: All variants are available, and they are all fun. So, if you ever wanted to try bingo games, here is your chance: We recommend starting with 80-Ball games.
Golden Lion Casino Mobile Compatibility
The software of the Golden Lion casino is a modern one and based on HTML5. This means all devices are supported, no matter which operating system they are using. As long as you are using a modern browser, you can access the casino website from any device, desktop or modern. There is no need to pick one: The system will recognize your device and load the appropriate version of the website. For example, if you are using a mobile phone, the mobile version of the website will load automatically. And it is a good one: The mobile website offers the same features and performance as the desktop version. In fact, we can even say that navigating the mobile website is a lot easier than the desktop one. The majority of the games will offer special interfaces for touch-based controls, and they are very easy to play, no matter what your screen size is. In this regard, the mobile computability of Golden Lion casino is satisfying. There is no native app for iOS or Android. So you cannot download an APK file or visit the App Store – such an option does not exist. Of course, having a native mobile app is a plus, but we don't see this as a big drawback. As mentioned above, the mobile version of Golden Lion website is more than enough to satisfy the needs of mobile casino players.
Golden Lion Casino Software & Game Providers List
Golden Lion casino uses modern software: Both instant play and download modes are supported. In other words, you can use a browser to play the games and access other services, or you can download a program for PCs that run on Microsoft Windows. (MacOS and Linux are not supported.) As can be guessed, we will recommend using the instant play version due to its practicality, but the download version probably offers a couple more games the choice is yours. As mentioned above, Golden Lion is a white-label casino site that uses the Rival platform, so all games of this provider are available on the website. In addition, you can find the game collection of Betsoft. In short, Golden Lion has two game providers (Rival and Betsoft) and offers more than 150 games in total. This is a low figure, but the entire collections of these providers are available, so every game category is covered. Except for live casino games, of course. The platform of Rival is a good one, but it is also a little outdated. Live dealer games service is not a part of the Rival platform, and you cannot use this service. In fact, this is the biggest disadvantage of Golden Lion online casino: It doesn't contain any live games.
Is Golden Lion Casino Legal and Safe?
Golden Lion is licensed by the government of Curacao (eCuracao), so it is a legit online casino. However, note that we were not able to verify this info. The website just says licensed by Curacao and does not include a verification logo. Nevertheless, the parent company (Blue Media NV) is also licensed by the Curacao government, and we are able to verify this, so there should be no problem in regards to legality. In regards to online security, all pages of Golden Lion casino are protected by 128-bit SSL, provided by COMODO. However, there is a potential problem if you make payments with a credit card: Golden Lion casino asks you to fill out a credit card verification form and send them online. This form includes all the information on your credit card (number, expiration date, etc.) like old mail order forms), and it is stored by the casino itself. Other payment methods do not require this process, but if you are going to use a credit card, know that filling out this form is mandatory. In addition to the form, you must also send a photocopy of your credit card to customer support. Due to its license terms, the following countries are prohibited from joining Golden Lion casino and playing real money games: Israel, Ukraine, Canada, Russian Federation, Poland, Hungary, Romania, India, Belarus and China. Note that the terms and conditions of the Golden Lion casino also state that if gambling is banned in your country, you are not allowed to join.
How to Contact Golden Lion
Golden Lion casino website supports English and French languages, and these options are available for customer service too. However, if you use the live chat option, you will be most likely chatting with English speaking agents. To get support in French, we recommend using the email method. Surprisingly, telephone support is available in Golden Lion casino. We say surprisingly because even some of the largest names in the iGaming industry don't provide this service, thinking that live chat would be enough. Below, you can see a list of all methods that can be used to reach customer support:
Phone Number: +1 888 959 44 28 (US)
Live Chat (7/24, the button is located at the bottom left corner of every page)
Email: support@goldenlion.im
Social Media: None
Address: Dr. M.J. Hugenholtzweg Z/N, UTS-Gebouw, Curaקao
Please note that this is a toll-free US number. So if you are calling from any other country, international fees may apply. In this case, using the email support is your best option. All emails are answered within 24 hours.
Supported Banking Methods at Golden Lion Casino
Golden Lion casino only accepts USD, but it is possible to use multiple payment methods for deposits and withdrawals. Let's see a list of these methods first, then we will mention a couple of things about payments. One last note, Golden Lion is an online casino that supports Bitcoin, which we always see as a plus.
DEPOSIT METHODS
NAME
FEE
MIN. LIMIT
MAX. LIMIT
VISA
None
25 USD
1.000 USD
MasterCard
None
25 USD
1.000 USD
PaysafeCard
None
25 USD
1.000 USD
Skrill
None
25 USD
1.000 USD
Neteller
None
25 USD
1.000 USD
Bitcoin
None
25 USD (*)
Unlimited
Bank Transfer
None
25 USD
Unlimited
WITHDRAWAL METHODS
NAME
PROCESS TIME
MIN. LIMIT
MAX. LIMIT
VISA
7 business days
100 USD
2.000 USD
MasterCard
7 business days
100 USD
2.000 USD
Bank Transfer
7 business days
100 USD
2.000 USD
(*) The equivalent of the same value in cryptocurrency. And here are the things you should know about Golden Lion casino payments:
You cannot withdraw more than one time per week. In this regard, the monthly withdrawal limit is 8.000 USD.
If you are making a withdrawal for the first time, the process may take up to 2 weeks. This is due to identity verification, other withdrawals won't take this long. Speaking of which, you will be asked to verify your ID before the first withdrawal, which includes sending copies of your photographic ID and a utility bill to Golden Casino email address.
If you are a VIP player, you can get higher maximum withdrawal limits. You should contact customer support to find out your personal limitations.
Golden Lion Website Review
Their website is a little confusing because there are more than one domains. The first one ends with com, and this website contains almost nothing just a link to download the casino software. However, there is also another website, which ends with .im, and seems to be the main site. We will talk about this one, as it contains more information about the games, services, and gambling licenses. Visually, the design is impressive enough: Golden is the predominant colour, and when combined with black, it looks quite cool. All of the links you will use the most are located at the top corners, so there is no navigation problem. The page loading speeds are satisfactory enough, and the design is mobile-friendly, it looks impressive on mobile devices too. Overall, there are no problems in regards to website design and navigation, Golden Lion casino uses the standard design of all Rival casinos, and it is more than enough for the needs of the average gambler.
Best Online Casino For Rival And Betsoft Games
Golden Lion is a small and humble online casino that offers enough content for the everyday gambler. If you are interested in the latest Rival and Betsoft games, it will be a very good option for you. Golden Lion offers the entire collection of these providers and to be honest, the welcome bonus is very good. So, if Rival and Betsoft games interest you, we can guarantee that you won't be able to find a better online casino. However, if you are looking for the live casino experience or interested in games of other providers, you won't be able to find both in Golden Lion casino. In any case, we recommend giving it a go: Golden Lion may surprise you with its generous bonuses and impressive slot games collection. Good luck!