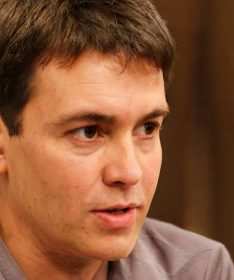 Liam Brown is a chief editor and casino expert at onlinestosx.com. Liam was raised in the capital of Ontario province, Toronto. His first specialty was economics, but he never finished it, as he considered himself a more artsy person. As a result, it took some time and effort for him to find a job and enter the university where he wanted to study.
Liam chose Humber University, where he studied creative and professional writing. Being talented enough, he only strengthened his skills and creativity. While studying, he started working at a part-time job as a freelance writer and happened to write about the gambling industry. At that time, balancing his career and studies was quite challenging. He had barely time left for himself. And that time he spent paddling and kayaking. It was the only way to relax and switch off his problems. Still, sports play a significant role in his life. We love hearing his stories about camping and new amazing places he has visited.
He had worked at a lot of places before he came to us. But when we met, we understood that it's almost like love at first sight. He is confident and somehow feels what's exactly our website needs. That's why Liam is our chief editor! He creates content, edits articles and checks facts for trustworthiness. We would be lost without him!
Liam is exceptional, and with his help, we are sure that we will always aim high and give our visitors the best experience.
recent posts
another authors

William Wilson is a talented and promising specialist who inspires us by working hard every day! You can see his work across our website: slot reviews, articles, and a sure thing – newly tested casinos just for you!