American Roulette 3D





(57 votes, average: 3.95 out of 5)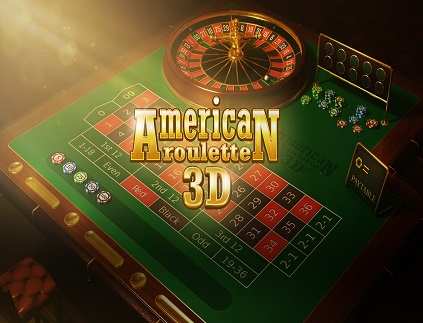 The UK Gambling Commission & ONLINESLOTSX are committed to preventing underage gambling.
This game can be accessed only after verifying your age. Free games are still available in some online casinos.
Choose a casino to play:

Vulkan Vegas





(603 votes, average: 4.92 out of 5)
Play
Betsafe





(323 votes, average: 4.91 out of 5)
Play

Bizzo Casino





(141 votes, average: 4.90 out of 5)
Play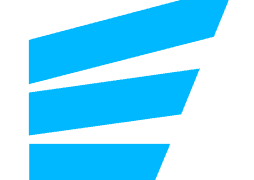 Play for real money with bonus
Recommended Roulette Games
Grab the opportunity to indulge a 3D roulette action with the American Roulette 3D game by Evoplay. This roulette game leaves no player indifferent. Due to the realistic design and an option to switch between camera angles, one can now have a better view of the gambling table and experience a top-notch online roulette entertainment.
Before the first spin occurs, a player enters the luxurious gambling room where each detail is displayed in a full HD resolution. Once the bet is made and wheels start turning a 94.7% RTP is applied to the player's wagered amount. American roulette 3D demo game and real-money versions are supported by desktop and mobile devices.
Basic Rules of American Roulette 3D 
The American roulette 3D is a classic roulette game with 0 and 00 sockets. The gameplay includes table and wheel sections. On the roulette table, one can see a variety of bets. There are two types of bets: inside and outside. Inside stakes are made on numbers or the spaces between numbers on the internal area of the table. Inside line bets include:
Single bets: On any lone number from 1-36 including 0 and 00 sockets. The numbers are coloured, either black or red. Single bets pay 35:1.

Split bets: a stake placed in between the two numbers vertically or horizontally. Split bets pay 17:1.

Street bets: a stake placed on three numbers on one horizontal line. Street bets pay 11:1.

Corner bets: a stake placed on the spot where four numbers meet. Corner bets pay 8:1.

Six line bets: bets on the two adjacent streets. They pay 5:1.
Outside bets are the ones surrounding the internal numbers section and include:
Column bets: a chip is placed on the 2-1 field to bet on the single column of twelve numbers. Column bets pay 2:1.

Dozen bets: a player bets on twelve numbers in three adjoining rows. A chip is placed on 1

st

12, 2

nd

12, and 3

rd

12 fields. A dozen bets pay 2:1.

Red & Black bets: a bet made on all red or black numbers. This bet pays 1:1.

Even/Odd bets: a bet made on 18 even or 18 odd numbers except zero. This bet pays 1:1.

Low/High: a bet on the first 18 or the last 18 numbers. Place a chip on the ( 1-18) field for low bets or the 19-36 field for high bets. Zero doesn't count as a low number. This bet pays 1:1.
How to Play American Roulette 3D
To play 3D Roulette, just set the desired bet and click on the "spin" button. It is that simple. The roulette wheel is divided into 38 sockets including numbers from 1-36 plus 0 and 00 sockets. The player's goal is to guess on which socket a ball is going to land once the wheel stops turning. If the guess is right, a certain payout amount is received. Payout rates can be checked in the "paytable" menu.
How to Make a Bet? 
All bets are made by using the chips that hold certain values. A player is given 1, 5, 10, and 25 credits chips. By moving the chip over bets, one can see minimal and maximal wager limits. Clicking multiple times on the same field adds an additional chip. For example, you bet a 25 credits chip on the 33 spots by clicking once and two 25 credits chips by clicking twice on the same field. Once the desired bet amount is placed, it is time to hit the "spin" button!
To access and play American roulette 3D online free visit one of the freeplay roulette sites with no registration and download requirements. As to play for real, one has to check and sign-up at one of the providing online casinos.
Features and Bet Limits
Players can wager from 1 to 100 credits on a single field in the American roulette 3D. To do so, pick the adequate chip and place it on the chosen field. 
 The American roulette 3D free is a great choice for those looking for a life-like playing experience as it features a sensational 3d view with an option to switch between camera angles, numerous bets, and great odds of winning!