Chinese Roulette





(112 votes, average: 4.34 out of 5)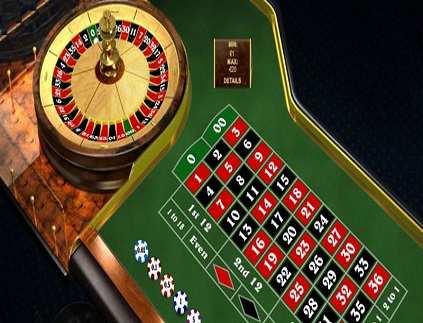 The UK Gambling Commission & ONLINESLOTSX are committed to preventing underage gambling.
This game can be accessed only after verifying your age. Free games are still available in some online casinos.
Choose a casino to play:

Vulkan Vegas





(603 votes, average: 4.92 out of 5)
Play
Betsafe





(323 votes, average: 4.91 out of 5)
Play

Bizzo Casino





(141 votes, average: 4.90 out of 5)
Play
Play for real money with bonus
Recommended Roulette Games
What Is Chinese Roulette Game?
Chinese Roulette is the name of an exotic online roulette variant, developed by 1×2 Gaming. The usual roulette numbers are switched with the Chinese Zodiac signs, such as Tiger, Monkey, Snake, etc.
We can say that the Chinese Roulette is similar to the European Roulette variant: the wheel has only one zero and 37 sections in total. But, due to the use of different symbols, all betting options are different. Chinese Roulette contains easy to learn rules and simple betting options, so even if you don't know how to play roulette, you can start with it.
However, remember that the classic variants of roulette (European, American, French) are played with different rules, payouts, and winning odds. In other words, learning to play Chinese Roulette won't teach you to play other variants too.
Learning Chinese Roulette Game: The Basic Rules and Features
The RTP rate of Chinese Roulette game is 97.30%.
Chinese Roulette demo contains twelve symbols in total. These symbols are Tiger, Snake, Monkey, Pig, Rabbit, Horse, Rooster, Rat, Dragon, Goat, Dog, and Ox. These symbols are also shown in four different colours. They use blue, red, yellow and green colours in triple sets. They are also divided into four seasons in triple sets: spring, summer, autumn, and winter.
Each symbol has three sections on the wheel. There are 36 sections in total. The last section is "8", and it belongs to the casino.
When the game starts, the wheel starts spinning, and a ball is dropped on it. Your goal is to predict on which section the ball will land.
There are several betting options. You can pick a single symbol. You can pick a colour and all symbols that belong to that colour. Or, a season and all symbols that belong to that season. It is also possible to bet on whether the outcome will be positive or negative. Each betting option has a different payout, determined by the probability of that choice. As can be guessed, betting on a single symbol pays the most, as it has the lowest probability. We are listing all the betting options & payouts below.
While it looks exotic, Chinese roulette free play is very similar to Astro Roulette. They are almost the same game, just the symbols are different. So, if you like Chinese Roulette, we recommend taking a look at Astro Roulette too.
Chinese Roulette cannot be played on iOS devices. It is developed with Flash, and only Android devices support this platform.
Playing Chinese Roulette: A Step-by-step Guide
Start by determining the bet amount. The demo version comes with 50,000 coins. You will see casino chips at the bottom right corner, each with a different numeric value. Click on them to set your bet value; you can click more than once or click on different chips. The minimum bet value is 0.25 credits. And the maximum bet value is 100 credits.
After that, click on one of the betting options. Putting your chips on top of that option completes this process.
Lastly, click the "spin" button and wait for the results. If your bet wins, you will be paid according to the paytable below. If not, keep playing until you score a win.
PAYTABLE
BET NAME
EXPLANATION
PAYOUT
Straight
Betting on a single symbol
11:1
8
Betting on the number of the casino.
35:1
Split
Betting on two adjoining symbols.
5:1
Square
Place your chips at the intersection of any four symbols. This will allow you to bet on all those symbols.
2:1
Seasons
Betting on any season (four symbols).
3:1
Colours
Betting on any colour (four symbols).
3:1
Basket
Betting on 8 and two symbols at the same time.
4:1
Positive/Negative
Betting on six symbols (half of the wheel).
1:1
Chinese Roulette Tips and Simple Strategies
Play the demo version as long as possible, and until you learn all the rules. This is the most important Chinese Roulette strategy you can use.
Avoid the basket bet: it has a very low probability.
Positive/Negative bet has the highest probability. Focus on it, especially if you are on a budget.
Square and Seasons bets are the next best options. They are much better than the square bet, for example.
Avoid Straight and 8 bets. Yes, they pay very big but also offer the lowest probability.