European Roulette by Pragmatic Play





(133 votes, average: 4.5 out of 5)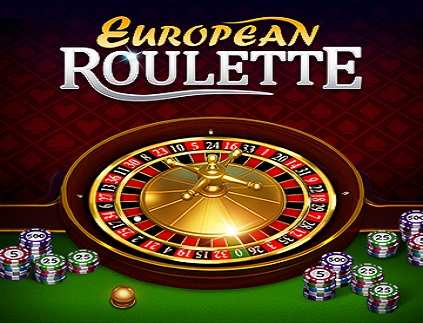 The UK Gambling Commission & ONLINESLOTSX are committed to preventing underage gambling.
This game can be accessed only after verifying your age. Free games are still available in some online casinos.
Choose a casino to play:

Vulkan Vegas





(603 votes, average: 4.92 out of 5)
Play
Betsafe





(323 votes, average: 4.91 out of 5)
Play

Bizzo Casino





(141 votes, average: 4.90 out of 5)
Play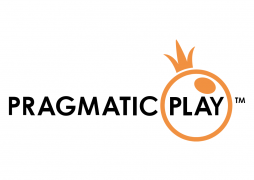 Play for real money with bonus
Recommended Roulette Games
What Is a European Roulette?
European roulette has 37 numbers, from 1 to 36 with one zero. To start playing, place your bets, and then a ball will be placed on the outside of the wheel. The game starts when you hit the spin button. While it's turning, the ball goes around before it settles in one of those 37 slots. The slot where the ball lands is considered as the winning number.
By placing bets, you as a player will have to guess where the ball goes in. But how can you do so? You can choose a variety of figures, and you can bet as many as you like for every spin.
In this casino game, a player can choose from two types of wagering options, plus an optional layout. The inside bets would allow taking chances on one or a few numbers. They appear on the interior of the wheel. The outside bets, on the other hand, include the large proportion of the spin.
European Roulette Bets: Basic and Optional
The Inside Bets
The inside bets are divided into six types:
Straight-Up. In here, you can gamble on one number. You can place the chip in the centre of that number. The payout here is 35 to 1.
Split. This option lets you stake your money on two adjacent numbers and pays 17 to 1. You can place the bet on the line that divides the numbers that you want to wager.
Street. It includes any three numbers in a line. To choose a number, put your bet on the outside line at the end of the row. The payment is 11 to 1.
Square. In here, you can stake on a group of four numbers. Place the wager on the corner where these four numbers meet. The payout is 8 to 1.
Six. Stake on six numbers and position it on the line above the dozen numbers. The payment here is 5 to 1.
The Outside Bets
The outside bets to choose from:
Column bet. Your stake is placed on the 2:1 box found at the end of a column. In here, the payout is 2 to 1.
Dozen. Place your wager on "1st 12," "2nd 12," or "3rd 12" box. The payout is also 2 to 1.
Wager on the colour. You can take a risk on all red numbers or black numbers. Place bet either on the red or black box. The payout here is 1:1.
Stake on an odd or even. Place your stake in either even or odd box. The payout here is 1:1 too.
Place money on low or high numbers. The low numbers are from 1 to 18 while the high numbers are from 19 to 36. It has the same payment as taking a chance on an odd or an even.
The Racing Track Bets
Some roulette games offer an optional betting layout. Race track copies the number sequence on the wheel, and these numbers are divided into three sections:
Neighbours of zero. This section contains seventeen numbers nearest to number zero with 22 on the left side and 25 on the right side. It is the biggest section. Zero game is an inside mini-section which has seven numbers, four on the left aspect of the green field, zero itself and two more on the right.
A third of the wheel. This section is diagonal across the zero. This section includes twelve numbers (1/3 of the wheel) around number eight.
Orphelin. The smallest part with just eight numbers included. It is located between the two previous ones, basically connecting them in some way. Players like to place bets on both 1/3 and Orphelin as this bat is very similar to the neighbours of zero.
Why is this important? Because placing your chips randomly across the table might get you lucky, but using these three sections as an instant bet allows you to cover a huge chunk of the wheel with numbers being located one after another with no gaps in between.
Tables usually have buttons which allow gamblers to place equally disposed amounts of chips across one section instantly. Use this, but it is recommended to choose a "favourite" number in the section where more chips are placed, with two neighbour numbers also increased. Zero, eight, seventeen, twenty and fourteen are the most common favourites in each section.
Placing bets on 50/50 areas might be fun to start with, but after a while, it becomes repetitive and boring for many people. "Section betting" allows anyone to make calculations, choose different favourites and adjust the stake and much more making it a lot more enjoyable than any other tactic.
After a winning number is known, losing chips will be removed from the European roulette table. All bets are rewarded. You can place your money again, and the entire process repeats itself. In some games of this kind, players will have to bear with some special rules. But they're not always present.
How to Win a Roulette Machine?
First, let's bust one myth – "You can increase your chances of winning and decrease the house edge". One part of that is correct, and the other is completely false. There is no possible way of reducing the house edge part. If the edge is at 2.8% (standard for European roulette), it will remain the same no matter what kind of bets are placed.
On the other hand, some strategies might help you win more. It might take a lot of time, but it is worth it sometimes.
The Baseline Strategies
Some of the most modern tactics and schemes are:
System 8
Martingale's Scheme
Fibonacci Sequence
D'Alembert's Scheme
All of them are based on betting at 50% chance fields. Let's take the Martingale strategy, for example. Here, the player is required to place a bet on either red or black (or any other 50/50 area) and start low. Each time the bet is lost, just double up the stake. So if you start at €/£ 1 and lose, the next one is €/£ 2 then €/£ 4, 8, 16, etc. For more information, you can follow the Grand Martingale.
For this style, it is crucial to choose roulette tables that have a very high upper limit and be ready to go all the way up. Once the top is reached, you lost. It is exquisite because even when the bet is won, profit is at the minimum, but after a while, it might result in a good one. Since every roulette table in existence is limited, it is by no means a 100% chance of beating the table.
If you wager money on any outside bet options, but the winning number is 0, you may be entitled to the "en prison" rule. In here, you'll get 50% of the money you gamble, or your overall wager is locked. On the spin, the locked wager is released only if it turns out to be the winning bet. You can receive it but without earning anything. The prison rule varies a lot, depending on the location where you play online European roulette.
All of the strategies are based on simple mathematic calculations and statistics. Keep in mind that the house's edge remains the same, meaning that the chances of losing are always present and zero is your biggest enemy.
For more information on strategies and how to use them, visit our roulette strategies guide, where some of the already mentioned are explained in details. You can find other unique strategies on the website, and some of them are not mainly focused on winning but having the most fun.
Additional Tips & Tricks
First of all, always remember that roulette is a casino game, with the purpose of entertaining people. It is just like watching a football game that you have placed the bet on – get entertained by the game itself and possibly make some money.
From mathematics perspective it does not matter if you bet high or low: winning chances are always random, and the reward is always the same, as numbers always multiply the stake by x36, dozens by x3 and 50/50 by x2. The more you invest and risk, the more you can win. Never bet more than you are willing to lose, as it is crucial to feeling comfortable with the wager without stressing about losing it.
The UK Bonuses for Real Money Players
If you are new to the whole roulette community, make sure to find ones that provide the free gameplay to get the feeling of how the machine works. You can also play European roulette for real money to be able not only to have fun but win some awards.
This mode is especially popular among UK residents who prefer to first practice. After you have done that, look for casinos that offer the best starting bonuses such as:
No deposit bonus
Sign up bonus
Those two are very similar but sometimes defined in different ways at different casinos. They allow you to get free money at the beginning, which can be used to buy chips and play online roulette, but you must first deposit real money. Always read terms of service section because each bonus has its rules regarding the withdrawal.
Matching and deposit bonuses are the next steps which become very important when you decide to deposit for the first time. By using them, you can double up the total deposit for the first few times.
Start Playing Today
The most important difference between American and European roulette is that the odds of winning in European roulette are better than in the American. As for the strategies, this game is still a game of pure random luck. You can't predict what number would win from one spin to another. That said, you can use any winning strategies.
But you might want to test the Martingale System. In here, you'll still put your bets on red/black or odd/even consistently. However, you'll need to double your bet and add the amount you have initially wagered.
But before you try these strategies, bear in mind that the game has no 100% winning system because winning it is purely out of luck. However, it's still fun trying it out and knowing whether or not it'll improve the odds of winning.