Golden Chip Roulette





(73 votes, average: 3.9 out of 5)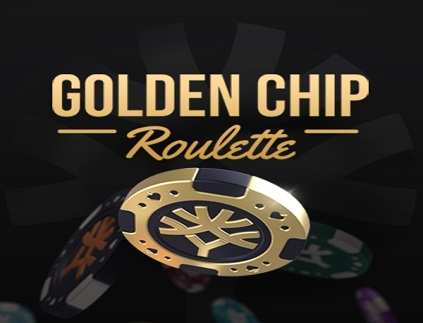 The UK Gambling Commission & ONLINESLOTSX are committed to preventing underage gambling.
This game can be accessed only after verifying your age. Free games are still available in some online casinos.
Choose a casino to play:

Vulkan Vegas





(603 votes, average: 4.92 out of 5)
Play
Betsafe





(323 votes, average: 4.91 out of 5)
Play

Bizzo Casino





(141 votes, average: 4.90 out of 5)
Play
Play for real money with bonus
Recommended Roulette Games
Yggdrasil has transformed the regular European Roulette games into a simple but classy design that creates a luxury atmosphere with every spin. The impressive design and clearly laid out gameplay creates a VIP feeling offering a better user experience; this provider has incorporated features such as such slick statistics screen and intuitive chip selection.
There is also a unique special feature which gives players a chance to win up to 500x your initial stake. You can try Golden Chip roulette free or real cash version with chip sizes varying from 0.10 up to 1,000 credits.
Basic Rules of Golden Chip Roulette 
Just like the standard online roulette, the Golden Chip Roulette requires you to predict where the ball will land on the 37 pockets. You have the option to either place inside or outside bets. To activate the Golden Chip bonus feature, you are required to place a straight-up number bet. When you play the regular Golden Chip Roulette, the RTP is set at 97.3%. However, the payout rates reduce to 96.8% when you opt for the Golden Chip speciality.
How to Play Golden Chip Roulette
When you load the game for the first time, you will notice a lot going on on the screen. The board, wheel, and the racetrack all appear on the same page. However, these game elements appear clearly, and with a little getting used to, you will be fine.
When you begin to place your chips on the roulette table, the values will not appear since the colour determines the value of the chips. Click on the chip taskbar at the bottom of the screen, if you want a chip with a different value.
With the standard Golden Chip Roulette, you can place wagers such as:
| | |
| --- | --- |
| Straight | Pays per the multiplier |
| Odds/Even | 1 to 1 |
| Low/High | 1 to 1 |
| Split | 17 to 1 |
| Corner | 8 to 1 |
| Basket | 8 to 1 |
| Trio and Street | 11 to 1 |
| Column | 2 to 1 |
The Golden Chip bonus begins when an inner roulette wheel which spins to generate a multiplier for the spins to follow. The multiplier results include 10x, 25x, 50x, 75x, 100x, 250x, and 500x.
When you play Golden Chip Roulette and land a single winning number, the amount won will be multiplied. If you are interested in re-betting a previous pattern, you can use the usual 'rebet option' which replaces the last spin chips. Other options include 'rebet 2x', which doubles the last spins chips and the 'automatic spins' for players looking to speed their gameplay.
Features and Bet Limits
The Golden Chip Roulette features run smoothly on both desktop and mobile devices. It has a wide range of chip sizes varying between 0.10 and 1000. On the screen, you can see 37 numbered pockets on the wheel, where the ball can land.
The rules are easy to understand, and the classic and elegant designs and environment make you feel like you are playing in a real-life casino. The free game also has a Pinch Zoom, which takes you closer to the action for authenticity and precise bet placement. The Golden Chip Roulette follows the regular 35:1 odds on all other bets. However, you also have other betting options such as split, odds, even, low, high, and column among others mentioned above.
With the Golden Chip feature, any straight bet placed in the inner wheel gives you an opportunity to land payouts' multipliers which goes up to 500x. Compared to the standard roulette multiplier which only pays 36x, you have a higher chance of landing massive wins with Golden Chip bets.
Final Word
Golden Chip Roulette game by Yggdrasil accommodates both low and high roller players where you can place chips from as low as 0.10 up to a whopping 1,000 credits.
If this is your first time playing this game, we recommend you play Golden Chip Roulette online free demo version before proceeding to play for real money.
To place your wager, just select the chip and click on the selected number or block and press 'spin'. The unique feature of this freeplay roulette is the Golden Chip feature which offers multipliers ranging from 10x up to 500x multipliers on winnings obtained from straight bets.