Premium Roulette French





(14 votes, average: 3.86 out of 5)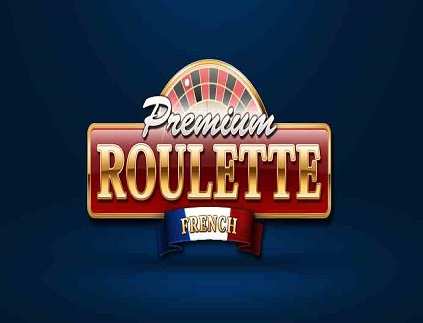 The UK Gambling Commission & ONLINESLOTSX are committed to preventing underage gambling.
This game can be accessed only after verifying your age. Free games are still available in some online casinos.
Choose a casino to play:

Vulkan Vegas





(603 votes, average: 4.92 out of 5)
Play
Betsafe





(323 votes, average: 4.91 out of 5)
Play

Bizzo Casino





(141 votes, average: 4.90 out of 5)
Play
Play for real money with bonus
Recommended Roulette Games
Premium French Roulette Review
Premium French roulette game by Gamevy features a European-like design of the wheel that includes the usual numbers and a single 0 socket. When the game starts, players are welcomed in a glamorous gambling room decorated with beautiful graphic details which include a transparent table and roulette wheel. A player enjoys pleasant music while making bets and receives valuable information via a computer voice. An exception of the 00 socket of the wheel is the reason why French roulette includes a low house edge percent of 2.7%. Along with the fact that premium French roulette free comes with the 98.65% RTP, it is crazy not to take a seat at this table.
Basic Rules of Premium French Roulette
Playing roulette for the first time can be confusing since one can make numerous bets. To play premium French roulette, one must understand these bets first and get introduced to some basic rules of the game. There are two bet types that players can make: inside and outside bets.
Inside bets include:
Plein (single bets): on a particular number.
Cheval (split): on a line between the two bordering numbers.
Transversale Pleine (street): a bet on three numbers on a single vertical line.
Transversale de Quatre: a bet the sockets 0, 1, 2, and 3. The chip is placed on the lower line of the table
Carre (corner): a bet put on four numbers at the spot where they meet.
Transversale simple: a bet on six numbers. A chip is put at in section where the two "streets" meet.
Outside bets include:
Colonne (column): a bet on twelve numbers on any of the horizontal lines. The chip is placed in unlabeled fields.
Douzaine (dozen): bet on 1st (1-12), 2nd (13-24), or 3rd (25-36) group of twelve numbers.
Rouge/Noir (red/black): a bet on eighteen red or eighteen black numbers. Chips are placed on red/black fields.
Pair/Impair: a bet on either odd or even numbers. To make this bet, place a chip on the "pair" and "impair" fields.
Low/High: bet on the first eighteen (1-18) or the last eighteen (19-36) numbers.
Premium French roulette includes the announce bet panel which displays announce bets that one can select and play with. Announce bet payouts are listed in the winnings section.
La Partage
Premium French roulette online free plays by the la partage rule. This means that only half of the wagered amount is lost on the even-money bets. If an even-money bet lands on a 0 wheel socket, half of the wagered amount is rewarded to the player.
How to Play Premium French Roulette
On the left side of the table, players can find several chips with different values. One can choose 0.1, 0.5, 1, 5, 10, 15, 25, and 100 credits chips. A wide range of chip values allows for an easier bet amount configuration. Before you press the "spin" button, a bet has to be placed first. All bets are made with the given chips. Just choose one and place it on the desired table field or a line. A bet can be cleared as well as doubled using interface buttons. Once the bet is set, click on the centre "spin" button to spin the roulette wheel.
A wheel is divided into 37 sections (36 numbers and a 0 socket). The point is to guess on which spot a ball is going to land. If luckily a ball falls on a chosen number or numbers, the player receives a payout. Payout rates can be checked in the paytable menu. Since there are lower chances of scoring a single number bet from a multiple numbers bet, single bets payouts pay more credits.
Features and Bet Limits
By moving a chip over the table bet in a premium French roulette, one can see minimal and maximal bet limits as well as the payout for a certain bet. Players can bet from 0.1 to 100 credits chips.
One can say that not many roulette games like a premium French roulette feature a high RTP of 98%. This tells that it is likely for players to receive a great part of the total wager back. Premium French roulette demo game and real-money version are available on both desktop and mobile platforms across slot providing and online casino sites where players can find numerous other freeplay roulette games.