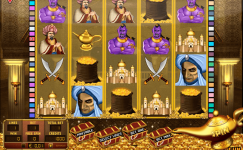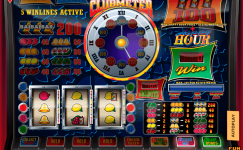 Top 5 of real money casinos
Simbat Slot Machines
This small company is based in Seychelles and truth be told its presence doesn't appear so visible on websites. Slot players are not very aware of Simbat slots and where to find them because these games are not that easy to find. However, if you search thoroughly you will definitely find them on a few websites, some of them offering real interesting casino bonuses. It's very hard to compile a list of the most popular titles released by the developer, but the latest Simbat free slots include:
Salsa is a very retro looking video slot, having just 3 reels and 3 rows. The game includes just one horizontal pay line. Each spin takes you just 1 coin as default and you can also use the hold button to stop a reel. Matching combinations will definitely increase your payout, as the amount you can win is just 200 coins;
Reel Cash is yet another "old-school" slot specially designed for the nostalgic players. It includes 3 reels, 3 rows and just one pay line. This Simbat game doesn't have too many special features, mostly you can win just by getting matching combinations. The logo can be added to the winbank, filling the line in the winbank can also increase the prizes. The maximum sum which can be won is 400 coins;
Club 2000 is another classic video slot, including 3 reels, 3 rows and just 1 pay line. This game also has a scatter symbol, the Clubmeter game and the Gamble feature. It seems like the maximum payout for this slot is 200 coins, whether you are winning the mystery prize or within the Clubmeter game.
Most Popular Slot Themes
In order to stay in business, game developers have to create really attractive content to lure players in. Choosing the right theme can make the difference between an unsuccessful video slot and a popular one. It looks like this game developer likes to focus on a particular niche, which is classic/retro look. So the main theme used is "old-school" with symbols like all sorts of fruits, sevens or bars (Crazy Sevens, Reel Cash, Club 2000, Salsa). To find out more about the themes and games available on the Simbat online casino you will need to visit their homepage, where you can find a list of slots.
Simbat Free Slots No Download
If you are looking for fun then you can try the Simbat free slots, which can be found on a few online casinos. If you click on any of the slots from their homepage, you are being redirected to a different website. The websites where you can find their games won't ask you to register and won't make you gamble your own money (only if you want you can do that). You will only need a reliable internet connection because these are just free slots and no download is required.
Simbat Casinos
Some of the online casinos offering you games from this developer may lure you in with consistent welcome bonuses, which can be used for gambling on your favourite slot from Simbat. It looks like Simbat likes to focus on the retro/classic type of slots because they don't excel at graphics and many games offer the arcade symbols we feel nostalgic about.